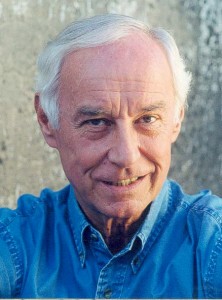 One can say that Horacio Molina's career began in 1961 when his friends Sergio Mihanovich and the López Ruiz brothers, Oscar and Jorge, introduced him to the artistic director of the RCA studios, Víctor Buchino.
Although Molina had been dedicated to music since he was a child, this encounter enabled him to produce his first records. He met with an immediate success among audience and specialized criticists as well.
At that time Nicolás Mancera presented him in his broadcast "Sábados Circulares". He also introduced him in another program of his, "La Noche", where Molina shared the show with Astor Piazzolla, Eladia Blázquez and Egle Martín, among others.
From that time, Horacio Molina began to tour Argentina and South-American countries. In 1965, he quitted the RCA label and signed in CBS's catalogue. He released there five records, distributed in the whole South-America and in the U.S.A.
In Buenos Aires, Horacio Molina played for the audience of theatres such as El Odeón, De La Cova, El Globo and so on, and in café-concerts such as La Fusa, La Botica del Angel, etc. He was invited in 1970 by Vinicius de Moraes to sing in Mar del Plata and in Punta del Este with Chico Buarque, María Creuza, Toquinhio, Naná and Dorival Caymmi.
In 1975 Horacio Molina threw himself into Tango, which was his ancient love. Outstanding artists joined him for this new step in his discography : Antonio Agri, Quicho Díaz, Suárres Paz and Walter Ríos, conducted by the master Oscar Cardozo Ocampo. It is worth noticing that Cardozo Ocampo has become since a very important reference point in Molina's path in life, sharing with him unique musical activities.
Horacio Molina went away and settled in France in 1978. In little time, he released a record there, accompanied by Juan José Mosalini on bandoneon and by Ciro Pérez, from Uruguay, on guitar.
Paris, Nantes, Montpelliers, Lille, Marseille, Lyon are some of the towns where he performed. In the French capital, accompanied by Walter Ríos on bandoneon, he played in the théâtre Bobino, in La Gaîté Montparnasse and in the Trottoir de Buenos Aires. At the same time, Eve Griliquez invited him on several occasions to participate in her radio program broadcast on France Culture with Daniel Viglieti.
From 1985 onwards, once back in Buenos Aires, Horacio Molina played in the Teatro San Martín, in the Avear, and also in the Clásica y Moderna, in the Casona del Teatro, in the AB Hall of the Centro Cultural San Martín and in the Centro Cultural Borges. Moreover he performed in the most significant places in the rest of Argentina, as, for instance, in the Teatro Coliseo Podestá in La Plata or in the Teatro del Libertador in Córdoba.
Horacio Molina keeps on his permanent activity in Argentina and in Europe as well. He has already released more than two hundred tracks during his long career. Besides, he has composed and written the lyrics of more than thirty songs, some of them having been created with Eladia Bláquez, Carlos Barocela or Teresa Parodi.
Few years ago, he won the Trimarg prize, awarded by the Argentinean Counsel of Music, in association with the UNESCO. Recently, he was elected unanimously to the Academia Nacional del Tango, whose President is Horacio Ferrer.