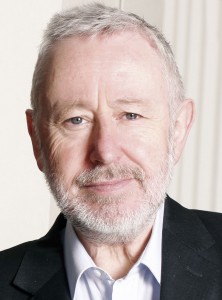 Born in Argentina in 1945, Gustavo Beytelmann studied music in the Superior Institute of Music of the University of Rosario and then studied composition in Buenos Aires with Francisco Kröpfl.
In Buenos Aires he made arrangements and became musical director of the record firm « Microfon ». He wrote about forty soundtracks for movies such as « La Mafia », « Quebracho » or « Los Gauchos Judios ».
In Paris, where he has been living since 1976, Gustavo Beytelmann spends his career both as a composer and a pianist, in particular with Astor Piazzolla,  with whom he played during his European tour in 1977. He founded a trio piano-bandoneon-double bass with Patrice Caratini and Juan José Mosalini that performed on European and American stages during more than ten years.
For Italian cinema and television he composed « Immacolata e Concetta » and won the Festival de Locarno Grand prix ; for the French and German cinema he wrote « Corps Perdus », directed by Eduardo de Gregorio, and « Sin Querer » by Ciro Capellari.
Between 1995 and 1998, Gustavo Beytelmann was a compositor in residence in Dijon and since 1996 he has been the artistic director of the Tango section of the Conservatoire of music of Rotterdam. He was also a resident composer for the «  Dominicans of Haute Alsace » during the season 2002 / 2003.
In 2002 he went to the United States, invited by the American Universities of Seattle and Bellingham to give lectures, lessons and to conduct his work.
Gustavo Beytelmann created in January 2003 « Discusiòn » by the Young Philarmonic Orchestra of Rotterdam and, in February 2003, « Orillas » for a jazz quartet and wind instruments ensemble. It was a command of Radio – France for the festival in Paris « Présence ».
In March 2005, tango festival of Buenos Aires, piano recital in the Teatro Colón.
In April 2005, creation of « All lose whole find » for brass quintet. This piece is set for the International Chamber music Competition of Lyon.